event description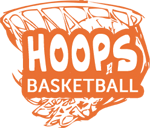 HoopEd specializes in small, intimate basketball camps where learning and fun go hand in hand. Don't get lost in huge basketball camps where the coaches only pay attention to the top kids! HoopEd basketball camps are purposefully kept small so that each participant receives the attention they need to have a great experience learning the game they love.
Each day of camp will have skills development sessions in the morning and plenty of team games throughout the day. Skills include dribbling, shooting, passing, pivoting, rebounding, and defense. And each player will be assigned a team to play on for the day and throughout the week. There are individual contests each day and of the course we always include the famous "HoopEd Money Shot!"
Boys and girls ages 5 to 13 are welcome. The HoopEd Hoops Basketball Camps are perfect for players of all skill levels and abilities. The coaches are interactive with all the kids as they play in a low pressure, fun filled camp environment.

Hoops Basketball Camp is offered every winter break and spring break, on student holidays and throughout the summer.