OFFERED BY


Camp Descriptions
(click below for details)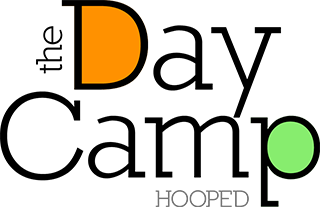 The Day Camp is chock full of new and exciting activities! Every day campers will be able to experience four guided rotations by age groups throughout the beautiful indoor and outdoor campus. These rotations include: Cooking, Art, Sports and Outdoor Games and a fourth special rotation depending on the week. The fourth rotations include Lego Creations, Drama, Magic and Science depending on the week. Each week's activities will be tied into a fun theme and lead by encouraging teachers with great expertise. This camp offers a wonderful opportunity to open your mind to a broad range of fun, learning and activity.
All Sports and Games Camp Kids will spend each day rotating around all different sports in an environment where coaches teach the rules of the playground, incorporate all of the kids regardless of abilities, and stress the important lessons of sportsmanship and being honest in play. Games include everything from kickball, soccer, flag football, whiffle ball, and basketball to all sorts of dodge ball games, capture the flag, and even old school "kick the can!" The HoopEd coaches create an environment where kids of all skill levels and abilities feel comfortable and included.
Hoops Basketball Camp is a small, intimate basketball camp where learning and fun go hand in hand. Each day of camp will have skills development sessions in the morning and plenty of team games throughout the day. Skills include dribbling, shooting, passing, pivoting, rebounding, and defense. And each player will be assigned a team to play on for the day and throughout the week. There are individual contests each day and of course we always include the famous "HoopEd Money Shot!" The HoopEd Hoops Basketball Camps are perfect for players of all skill levels and abilities.
---
2023 Summer Schedule
July 17-21
| | |
| --- | --- |
| register | Day Camp "Invention Week": All Sports, Cooking, Art, Legos |
---
July 24-28
| | |
| --- | --- |
| register | Day Camp "Superheroes and Fairy Tales": Hoops Basketball, Cooking, Art, Drama |
---
July 31-August 4
| | |
| --- | --- |
| register | Day Camp "Beach Week": Hoops Basketball, Cooking, Art, Magic |
---
August 7-11
| | |
| --- | --- |
| register | Day Camp "Color Wars": All Sports and Games, Cooking, Art, Science |
---
OFFERED BY


Camp Overview
French Immersion day camps will be staffed with completely bi-lingual teachers and aides, who will be able to put the focus on French language acquisition through activities such as arts and crafts, cooking, science and nature, music and dance, sports and much more. They will provide kids the opportunity to practice communication, and help them maintain positive relationships with those around them. We will keep group sizes small in order to prioritize social interactions and allow individualized attention from group leaders and assistants. Campers will build friendships as they immerse themselves in this diverse program.
Learn More and Register at Rochambeau
---
2023 Summer Schedule
June 26-30
| | |
| --- | --- |
| register | Koalas French Immersion 3 1/2-5 yo |
| register | Aventuriers French Immersion 5-11 yo |
| register | Judo Camp in French 7-11 yo |
---
July 3-11 (No camp on 7/4)
| | |
| --- | --- |
| register | Koalas French Immersion 3 1/2-5 yo |
| register | Aventuriers French Immersion 5-11 yo |
---
July 10-14
| | |
| --- | --- |
| register | Koalas French Immersion 3 1/2-5 yo |
| register | Aventuriers French Immersion 5-11 yo |
---
July 17-21
| | |
| --- | --- |
| register | Koalas French Immersion 3 1/2-5 yo |
| register | Aventuriers French Immersion 5-11 yo |
| register | Judo Camp in French 7-11 yo |
---
July 24-28
| | |
| --- | --- |
| register | Koalas French Immersion 3 1/2-5 yo |
| register | Aventuriers French Immersion 5-11 yo |
| register | Judo Camp in French 7-11 yo |