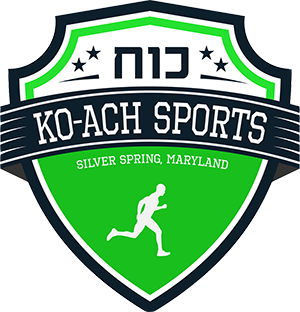 Welcome to Silver Spring's sports league dedicated to the Jewish community.
Ko-ach Sports aims to inspire healthy exercise, while learning the skills of a team or individual sport and having fun doing it! The team sports registration fee includes a uniform, a team coach, equipment, reserved fields & facilities and a year end banquet. All team sport games are on Sundays in Silver Spring. We look forward to seeing you on the field!
~ Coach Josh Hollander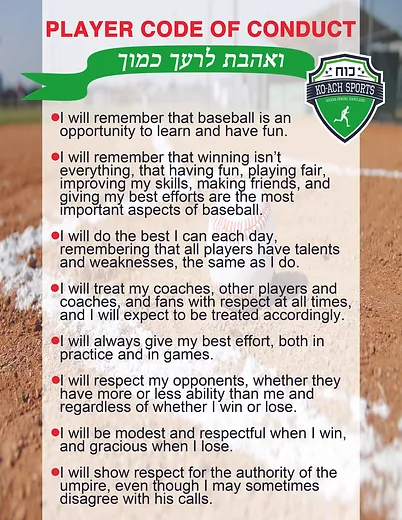 ---
KO-ACH SPORTS THANKS ITS GENEROUS SPONSORS!
---
SIBLING DISCOUNTS AVAILABLE!
The first child is registered at regular price, then siblings can be registered at $30 off.
Sibling discounts will be deducted when you register if you create a HoopEd account rather than choosing to "check out as guest". You will be given the option to create an account when you register below. Guest registrations are also possible, but only allow one student per registration. If you are adding a sibling after you have already registered another child, choose to pay by check and then email info@hoopeducation.com for an adjusted PayPal invoice.
To register for multiple sessions at the same time, you must return to this page to add additional sessions to your cart. Ko-Ach events are private so are not visible on the home page and that is why you need to return to this private link to add additional Ko-Ach events.
---
Baseball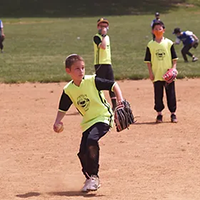 LEAGUE DETAILS*
For: Boys only in grades Kindergarten (T-Ball), 1st, 2nd, 3rd, 4th, 5th & 6th
When: Sessions begin March 26th and take place on Sundays
Where: White Oak Middle School
*Times and location subject to change
---
EARLY-BIRD DISCOUNT:
Use promo code "SWING" for early bird $30 off through March 24th ($25 off for Kindergarten T-Ball)

---
BOYS T-BALL: GRADES Kindergarten
Times: 10:00-11:00am
Dates: March 26th - June 11th, 2023 (10 weeks - no games during Pesach break)
Cost: $175 (early-bird and sibling discounts available)
Register

---
BOYS BASEBALL: GRADES 1st, 2nd & 3rd
Times 11:00am - 12:30pm
Dates: March 26th - June 11, 2023 (10 weeks - no games during Pesach break)
Cost: $225 (early-bird and sibling discounts available)
Register

---
BOYS BASEBALL: GRADES 4th, 5th & 6th
Times: 12:30pm - 2:00pm
Dates: March 26th - June 11th, 2023 (10 weeks - no games during Pesach break)
Cost: $225 (early-bird and sibling discounts available)
Register