our leadership team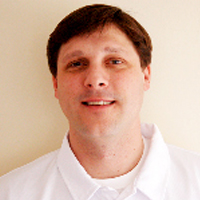 Coach Jonathan Scribner
Founder & President
Jonathan Scribner
Founder & President
Jonathan has been involved in basketball extensively for almost 30 years as both a player and a coach. Since graduating from the University of Wisconsin, Jonathan has coached boys and girls teams of all ages throughout the DC area from recreational basketball to travel teams at the AAU level and then onto high school. From 2001-07, Jonathan served as the Girls' Varsity Head Basketball Coach at the National Cathedral School in Washington, DC, where he completed a perfect 19-0 season in the ISL A Division during the 2006-2007 season.

In June 2007, Jonathan moved across the Nation's Capital to begin his tenure as Girls' Varsity Head Coach for St. John's College High School. Under his leadership, the Lady Cadets have become a regional and nationally-recognized program. Numerous alumni have gone on to play collegiately following a successful experience with Coach Scribner and his staff. St. John's won the 2010-11 and 2012-2013 Washington Catholic Athletic Conference Regular Season and Tournament championships. In addition, the Lady Cadets have won the DC City Title twice, in 2011 and 2014. Coach Scribner was named WCAC Coach of the Year in 2011 and 2013 and the USA Today Coach of the Year for Washington, DC in 2014.
---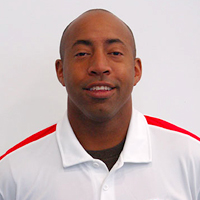 Coach David Bell
Director of Operations and Staffing
David Bell
Director of Operations and Staffing
---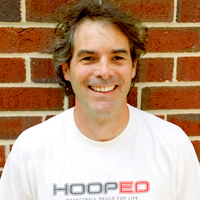 Coach Jeremy Burden
Technical Director
Jeremy Burden
Technical Director
Technical Director: As technical Director for HoopEd, Coach JB is responsible for the development and implementation of all HoopEd curriculum, including one day and full week camps, after school programs, skills classes, and Beginner Ballers. Coach JB develops lesson plans, trains and consults with all HoopEd instructors to insure quality control, and observes instructors for continuing education. In addition, Coach JB is HoopEd's top director for All Sport and Games Camps, Hoops Basketball Camps, After School programs, and the Beginner Ballers.

Coach JB currently serves as Lead Assistant Varsity Coach for the St. John's College HS Varsity Girls Basketball program. He serves as head Girls Basketball Coach at Edmund Burke from 1999-2002 where he was named PCAV Coach of the Year in 2000. He also served as Head Varsity Coach at Augusta Prep from 2004-2007. Lastly, Coach JB has served as Technical Director and Creative Movement Specialist for Chevy Chase Presbyterian School from 2008 to the present.

---