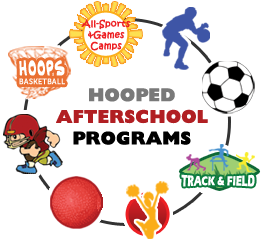 After School Programs
HoopEd offers a variety of after school sports classes at local public and private elementary and middle schools. Our classes are designed to provide fun, low pressure after school sports activities where kids can learn about the sports and games they love while having fun with their friends. Class offerings include Basketball, Body Movement and Ball Skills, Soccer, Cheerleading, Kickball, Flag Football, Sports & Games and Track & Field. Class sessions typically run 6-10 weeks with separate signups in the fall, winter and spring. Classes are grouped by selected grades and start as soon as the school bell ends the day. No playing experience required as our focus will always remain on having fun and learning!.
Some examples for this 2015-2016 school year are:
All Sports and Games: Boys and Girls will join in playground sports and games in an environment where kids of all skill levels and abilities feel comfortable and included. Games include everything from kickball, soccer, flag football, team handball, and basketball, to capture the flag and old school "kick the can!" Although we always compete to win, the spirit of the game and FUN is at the center of everything we do.
Cartooning: Love Comic books, graphic novels or cartoons? This class is an opportunity to create a new world, draw within panels, draw new characters, find a style, or even just work on your drawing skills. In this class we will work on drawing people, developing characters, and we will work on a short comic by the end. We will draw inspiration from the many graphic novels and cartoons out there, including DC comics and Marvel to Sunday comics like Peanuts and Calvin and Hobbes as well as other various examples.
Chess: Learn the fundamentals of the game including basic rules, mainline openings, gaining the initiative in the middle game, space and timing, attcking tactics and endgame play. All skill levels welcome.
Construct and Create: This class allows kids then to utilize their wild imaginations and build up and out! Students will have a opportunity to create a project every class using 3 D materials including plaster of paris, clay, cardboard boxes, paper mache and more! Kids will use everyday objects that with a little creativity can be made into a piece of art!.
Creative Cursive: Boost your child's handwriting and creative writing skills with this beginning cursive class for Grades 3 - 5. Lessons include games and activities that make it easy to learn, read and write in cursive. Students will begin by learning lowercase letter groups that use similar strokes, and then progress to uppercase letters in the "Handwriting Without Tears" program. Students will be able to practice and review letters with words and sentences, poems, and other language arts activities with the program workbook. Class materials fee: $10. Instructor: Regina Gretschel
Dance In Motion: This course will focus on several dance styles and techniques of jazz, ballet, hip-hop, creative movement and modern. Students will be able to explore the world of dance and focus on alignment, rhythm, movement, coordination, and performance skills. This course will also help students with their flexibility and understand the importance of movement and musicality. The class will include body isolations, flexibility warm up and exercises, across the floor combinations center work and learn short dance combinations. This is a beginners level course.
Guitar: Tony Grasso in his positive style will help beginner, younger students develop an excitement and love of the guitar and music. Topics include basic chords, strumming patterns, and finger style techniques, which are taught through a wide variety of songs from the pop, rock, and folk worlds. Limited to 5 students.
Hoops Basketball: Clinic style class that teaches the rules and skills needed to enjoy the game in a fun, low pressure environment. Each week students will learn a new skill such as dribbling, passing, shooting, rules of the game, etc. Students will play fun basketball activities as well as exciting instructional scrimmaging. *Skill Development Work based on grade of students.
Imagination Legos: Creating your own invention during every class using new building techniques and tips. Share your creation and gain confidence speaking to a group by presenting your invention during each class in a welcoming and supportive environment.
Love to Draw!: A Class For the Older Artist: Learn to draw 3D objects, creatures in motion, the human face, cartoons and more using media such as charcoal, pencil and pen. Explore composition, mark-making, light and shade.Have fun learning and practicing drawing techniques that will broaden your creative adventures.
Martial Arts: We offer a safe, structured training that teaches students the proper form, style and technique.Classes are tailored to student's individual needs and help them to grow to their fullest potential. Martial Arts not only focuses on instruction, but also provides valuable lessons related to respect, discipline, motivation, self-control, confidence and continual improvement.This is a non-sparring class.
Media Art: This class offers a chance to experiment with a variety of different art mediums. Kids will get to work with watercolor, clay, pencil, markers, tempera paint, and other exciting materials. This class is about having fun and learning about new art techniques. Each class will focus on a different material, or painting on a new surface, or even making something 3-dimensional. Come and bring your creativity and get ready to experiment!
Polymer Clay: Love to make things your hands? Love clay? This class is a chance to learn, experiment and create with polymer clay. We will focus on fun techniques, learning to make animals, charms, bowls, action figures and other fun projects out of brightly colored oven bake clay. Kids will get to build and decorate during each class and then will pick up their baked project the next class. Baking hardens and seals the clay and allows it to last for a lifetime.
Sci-Fi Art and Mystical Creature Drawing: Do you want to learn to draw Dragons, Aliens, Unicorns, Pegasus, Centaurs and other wild Sci-Fi and Mystical Beings? Utilizing pencil, charcoal, pastels and ink to make your imagination come to life by working on shadowing and 3-D drawing techniques!.
Soccer: This class will focus on correct soccer technique and skill development with the ball. Children will learn the rules of the game, basic skills and start playing small sided games while the coaches focus on a positive, fun environment. We strive to develop shooting, dribbling, change of direction, and agility skills. *This class is also available for older grades with more experience.
Toy and Gadget Making: Every class make your own toy or gadget that you can take home to play with and share with your friends! Creating your own toy will open your imagination! Make things such as paper mache morraccas, toy windmills, octopus ball and homemade play-dough!.
Wacky and Wild Science Inventions: Go crazy with science and do some super cool experiments that you can amaze your family and friends with at home. Learn scientific laws in the process and have a super fun time!.
Wiffle Ball and Fat Bat: This class is based around fun where the students will get used to athletic motions and physical fitness through the sport of wiffle ball and fat bat. This class is available to every student boys and girls of every level of experience. Students will work together in groups and go over the skill of the day (fielding, hitting, throwing). Fun games based around friendly competition will keep the students constantly active and help them to learn the importance of sportsmanship.
---
We work along side existing enrichment programs, directly with PTA or independently to bring our offerings to the school. If you would like to have HoopEd at your school please contact info@hoopeducation.com or visit our FAQ section.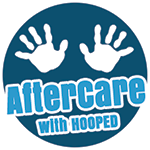 AfterCare Only
This event is structured for children attending a different camp during the day and need AfterCare services through HoopEd. This event is specifically geared towards Students attending Stuart Hobson Summer Reading Camp 2015. AfterCare Only will run from July 13th through July 31st @Stuart Hobson MS. All participants MUST be registered the Friday before each week of camp starts and walk-ins are not allowed.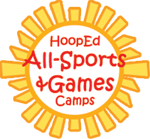 All Sports & Games Camps
Remember the old school days when kids got on their bikes and spent the summer days with friends at the playground? Those were special times. HoopEd is bringing kids back to the playground with the All Sports and Games camp. Kids will spend each day rotating around all different sports in an environment where coaches teach the rules of the playground, incorporate all of the kids regardless of abilities, and stress the important lessons of sportsmanship and being honest in play. Games include everything from kickball, soccer, flag football, whiffle ball, and basketball to all sorts of dodge ball games, capture the flag, and even old school "kick the can!"
Boys and girls ages 5 to 13 are welcome. The HoopEd coaches create an environment where kids of all skill levels and abilities feel comfortable and included. Although we always compete to win, the spirit of the game and FUN is at the center of everything we do. Simply put, kids have fun and learn by DOING!
All Sports and Games Camp is offered every winter break and spring break, on student holidays and throughout the summer.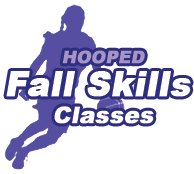 Basketball Skills Classes
HoopEd Skills Classes are designed for kids who are serious about learning and improving their games. Taught by HoopEd's top basketball instructors, skills classes work to develop the complete game. Each week will focus on a specific fundamental. We will teach the fundamentals thoroughly then scrimmage in order to focus on that fundamental in real game situations. Skills class courses typically run 8-10 weeks and as we add new skills each session, we strive to grow and build your game. Make your weaknesses become your strengths as you prepare for your upcoming season or get ready for your summer work.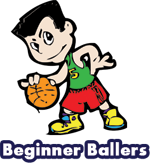 Beginner Ballers
Beginner Ballers is an instructional basketball league for young kids just learning the game. The Ballers leagues are for Kindergartners through 4th graders and are designed to teach the rules of the game and the basic fundamentals in a low pressure, fun environment. Each participant will be assigned a HoopEd coach for the session and each week we will work on different skills, then split for league play. The Beginner Ballers play on lower baskets and each participant receives a team jersey.

Body Movement & Ball Skills
HoopEd is excited to introduce this unique class concept aimed at developing overall body movement and athletic skills. The classes will cover stretching techniques, footwork skills, passing and catching, ball skills and overall hand eye coordination development. This introductory level class will start with individual activities and will progress to team and sport specific concepts. Join HoopEd to learn the fundamental bases to be successful in any sport.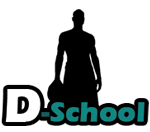 D-School
Everybody wants to be the leading scorer however, true ballers know defense wins championships! Most camps focus on teaching and building a player's offensive skills but every coach wants a player that can DEE-UP! Perhaps as a result of a lack of time, defense is not being stressed at the youth level practices. The D-School is your answer. This unique camp concept will teach the basics of solid individual defense as well as the more advance level of team and helpside defense. The D-School Camp encourages player's to challenge him/herself to be a conscience and active factor on the defensive end.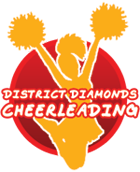 District Diamonds Cheerleading
District Diamonds Cheerleading is a safe, fun and engaging cheerleading instructional class for elementary and middle school age girls and boys who have a ton of spirit and would like to learn how to cheer their peers on to victory! Led by Walt Whitman's Varsity Head Coach and HoopEd's own Kristi McAleese, students will learn the introductory basics of cheering along with various jumps, group cheers and pom-pom routines. The goal is to prepare each participant to perform a series of cheers in small groups while their peers play traditional team sports.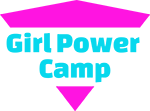 Girl Power Camp
Our Girl Power Camp is a girls only format that focuses on a broader genre of activities then our signature sports camps. Here is a little description:
The Girl Power Camp day is formatted so girls are getting the most out of their morning with rotations, taking a break for lunch and then back to the fun in the afternoon. Each rotation throughout the day will be tied together with an awesome theme taught by encouraging coaches and teachers who know the importance of making young ladies feel confident! Some examples of specialty rotations that could pop up throughout the week are: creative time such as jewelry making, crafts, cooking, etc and then active aspects such as dance, double dutch, old school playground games and much more!
HOOPS Basketball
HoopEd specializes in small, intimate basketball camps where learning and fun go hand in hand. Don't get lost in huge basketball camps where the coaches only pay attention to the top kids! HoopEd basketball camps are purposefully kept small so that each participant receives the attention they need to have a great experience learning the game they love.
Each day of camp will have skills development sessions in the morning and plenty of team games throughout the day. Skills include dribbling, shooting, passing, pivoting, rebounding, and defense. And each player will be assigned a team to play on for the day and throughout the week. There are individual contests each day and of the course we always include the famous "HoopEd Money Shot!"
Boys and girls ages 5 to 13 are welcome. The HoopEd Hoops Basketball Camps are perfect for players of all skill levels and abilities. The coaches are interactive with all the kids as they play in a low pressure, fun filled camp environment.

Hoops Basketball Camp is offered every winter break and spring break, on student holidays and throughout the summer.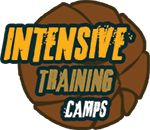 Intensive Training Camps
No movies... No swimming pools... just Hard Work! These week long training sessions will consist of three hours each day of serious, hard work based, basketball training. Each daily session includes 2 hours of drill and skill work at a brisk pace with constant coaching. This will be followed by 1 hour of controlled scrimmaging looking to incorporate new concepts and skills into live play.
THIS IS NOT A TYPICAL CAMP. Sessions will be limited to 20 athletes. On completion of the week, players will see marked improvement in their game. More importantly, they will leave with the necessary tools to continue to improve and advance their skills to the desired level.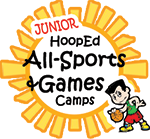 JUNIOR All Sports & Games
The Junior All Sports and Games Camp follows the same exciting format as our All Sports and Games Camp but is geared towards 4 to 6 year olds. The Junior camp incorporates age appropriate games and strives to introduce young athletes to the rules of all your basic sports activities. Junior camp gives our younger campers the option to end their day at 1:00pm instead of 3:00pm.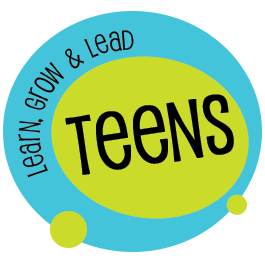 Learn, Grow and Lead for Teens
Is your teen still interested in all of the fun aspects summer camp can offer but can't seem to find the camp that is the right age for them? Look no further then The Day Camp's LGL progam! Learn, Grow and Lead for Teens is specifically designed for students entering 6th - 9th grade. Each week brings a new focus and fun skills to learn as well as an opportunity to earn 15 community service hours. Teens will become an integral part of The Day Camp team, assisting teachers and coaches in multiple genres of play as well as spreading the enthusiasm for our program! By taking part in our LGL program, teens will make lasting friendships while enjoying many benefits such as small group interaction with other teens, assistance in setting future goals and career experience to begin reaching those goals, valuable leadership skills and of course, opportunities to make lifelong impressions on the lives of younger campers!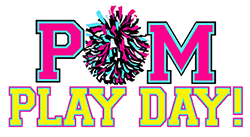 POM Play Day
HoopEd and Ms Tasha from The POM Squad and our Footloose Dance have teamed up again to present: POM Play Day, A Student Holiday One Day Camp!
"POM Play Day" is a fun alternative for girls ages 5-13 who are out of school due to federal holidays, parent/teacher conferences and professional development days. NEW! This spring POM Play Day Spring Break Camp, a full week program with a performance in the Cherry Blossom Parade!
Learn new dance skills from Ms. Tasha and her fellow Washington Redskins Cheerleaders, participate in exciting team-building games and create awesome craft projects to take home!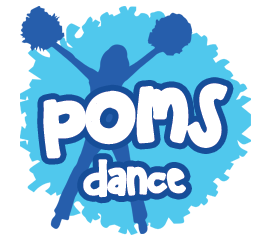 POMS Dance
POMS Dance is an Introductory dance class for girls interested in learning some super cool moves in an encouraging and fun environment. This program is taught by Ms. Tasha, who holds a BA in Dance from George Mason University, creator of The P.O.M Squad (Positive Outcome Mentoring) and is a current Washington Redskins Cheerleader.
POMS Dance class includes classic dance moves combined with modern moves to create fun choreographed routines to popular music sometimes incorporating poms. This class gives girls a chance to get moving in a very inviting environment and feel great doing it!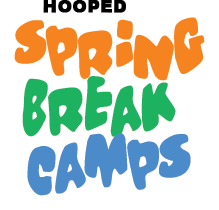 Spring Break Camps
HoopEd Spring Break Camps offers families an active and exciting child care option during the holiday break. Spring break is a busy time for HoopEd Nation and that is why we offer full or partial week sign ups! Spring Break Camps are the best way for kids to see their friends, stay active and avoid "break boredom"! See you on the courts and playground!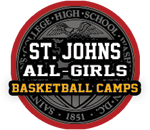 St. John's All Girls Basketball Camp
The St. John's All Girls Basketball Camp is designed to teach each camper the core fundamentals of the game in an environment where players can learn, have fun and get better. Camp will focus on the 7 core fundamentals of the game: ball handling, passing, shooting, defense, rebounding, and pivoting, and of course communicating. Mornings will be spent on individual skill level and afternoons will be spent in team practice and game play. Throughout the week coaches will also emphasize the important intangibles such as work ethic, commitment, a willingness to learn and the values of team work.

The goal is to have your weaknesses on Monday become your strengths on Friday and each camper will take with her a strong idea of the core values that have made the sjc girls basketball progrm so successful over the past many years. The All-Girls Camp counselors will feature local area high school head coaches, former St. John's stars and current St. John's players.
Camp will be directed by St. John's Head Girls Coach and WCAC Coach of the Year Jonathan Scribner.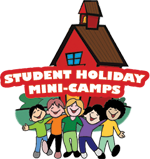 Student Holiday Mini Camps
Throughout the school year, HoopEd offers special, one to five-day sports camps for children, ages 5-13, who are out of school due to Federal holidays, parent-teacher conferences, professional development days and winter/spring break. Camps are held in the gyms and playgrounds of local area schools between the hours of 9:00am and 3:00pm with AfterCare available until 5:30pm.

Most school off days provide a challenge for working parents our goal is to solve that challenge with providing children with healthy, fun, safe and active alternatives to more tv time, too much internet or tagging along to work.

Would your school benefit from our student holiday mini camps? If so please reach out to info@hoopeducation.com or learn more in our FAQ section.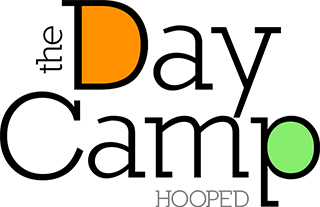 The Day Camp
Welcome to The Day Camp, a summer camp program that appeals to campers with multiple interests! The Day Camp offers a variety of genres that kids can experiment with all summer long. Not only do we have an assortment of offerings but we welcome Full Day or Half Day campers. We also allow you to select the programs that are right for your child with our "Mix and Match" program.
Summer Days, Hooped Ways!
Like letting loose on the field and on the playground? We Have That!
Like to create delicious dishes in the kitchen? We Have That!
Like to build castles and forts out of Legos? We Have That!
Like to be one with nature and appreciate greenery? We Have That!
Like to sharpen your math and reading skills? We Have That!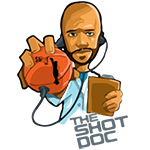 Tina Thompson & Shot Doc Skills Clinic
A special all girls skills clinic collaboration! For one day only, challenge young ballers as they sharpen their fundamentals and train with the best instructors for a 3 hour clinic held at St. John's College High School. This clinic will be run by Keith "Shot Doc" Veney, highly experienced skills trainer to top NCAA and NBA basketball players.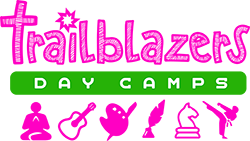 Trailblazers
Trailblazers Day camp is chock full of new and exciting activities! Campers will get to rotate through such programs as art, inventions, magic, chess, yoga, cooking and of course sports! This camp offers a wonderful opportunity to open each child's mind to a broad range of fun and learning with encouraging teachers with great expertise.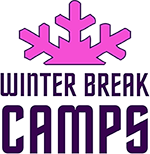 Winter Break Camps
HoopEd Winter Break Camps offers families an active and exciting child care option during the holiday break. This season HoopEd will be offering their famous All Sports & Games and Hoops Basketball Camps plus brand new Trailblazers Camp. Winter break is a busy time for HoopEd Nation and that is why we offer full or partial week sign ups! This offers parents the opportunity to enroll their camper for the days they need maybe for work, shopping or holiday travel. Winter Break Camps are the best way for kids to see their friends, stay active and avoid "break boredom"! See you on the courts and playground!