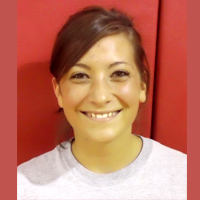 Kristi McAleese, Coach

Hometown: Gaithersburg MD


How Long have you been with HoopEd?
I have been with HoopEd for 3 years now working at the All Sports Camps, and most recently beginning the District Diamonds Cheer program at HoopEd.


What is your favorite sports team?
Being a DC native I love the Redskins and follow the O's quite carefully!


What is your coaching philosophy?
Coaching is one of the best jobs anyone could ask for, you are able to spread the passion you have for your sport and mold the lives of the youth in sharing the same passion you have as well. Ultimately, I coach because the best feeling is seeing the kids develop the passion and the dedication that you had on your sports teams as well.


Fun Fact: I attended Shepherd University where I was a cheerleader. Coach TJ played football there too!